Project Description
When Position One Marketing first met with this hair salon, their website could not break into the coveted Top 10 spots in Google.  We were able to help them increase their websites position for a large number of keyword searches.  The charts below represent a small sample of their websites position in Google for a handful of different keyword searches.



To date we have achieved multiple #1 search engine rankings, as well as a large number of Top 3 rankings as shown in this graph below.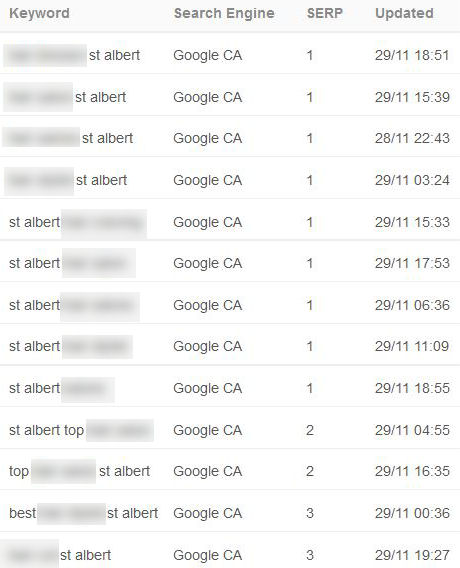 We were able to bring this clients traffic levels up a staggering 600%! They now receive approximately 1000 hits per month of potential new customers to their business.