What People Say About Us
#1 SEO service I have ever dealt with. Showed some clients this last night, they will be call you this week!
I decided to hire on Position One Marketing to assist my website positioning in November 2014 in a hyper competitive Edmonton real estate market. Ian was more than up to the challenge, and even though the competition was more than fierce, we have realized regular, strong gains across many keywords since he started. It has taken longer and been more of a grind than expected, but Ian refuses to give up and keeps my little business more than competitive with the big boys! He's still grinding it out, keeping my company SEO going, and is always available for any other questions or ideas I have to bounce off him, and has been an invaluable resource. I look forward to seeing continued gains, and plenty of web activity over the Spring and Summer!
I have been working with Ian at Position One Marketing for around 6 months and results have been tremendous. After 1-2 weeks he got one of my keyword search results on the 1st page of google. He continued working his magic and a few months later he got 3 popular keyword searches to the #1 spot. I am continuing to work with them as their results speak volumes. I would highly recommend you hire them for your SEO as they just get it done.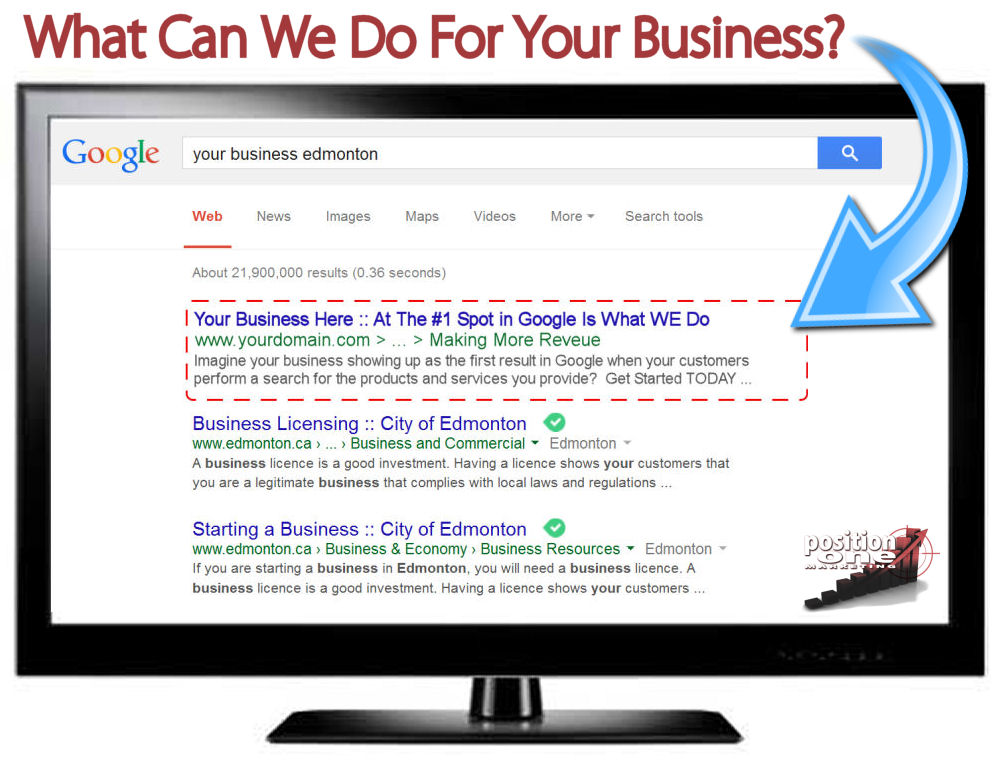 Our Services
Keyword Research
You need to know how your potential clients are searching for your services.

If someone is searching for your business name, they already know you exist, and that's great.  However, if you are attempting to attract new business, it's the people who don't know about you, but are searching for your services that you need to put yourself in front of. We will help you locate the highest search volume keywords that your potential clients are using to find your services and who do not already know about your business!  This translates into new revenue for your company.
On Page Optimization
Does your website clearly communicate it's purpose and content to the search engines? You may not know how important proper on-page optimization is, or what it even is.  We can optimize all the pages on your website, to clearly communicate to the search engines, what your content is about, and why it should be considered for top placements. Without proper on page optimization, your website will only confuse the search engines and result in lower rankings, or possibly no rankings at all.
Authority Stacking
When your business website is competing for top rankings, the websites with most authority wins.

Authority Stacking is the process of adding trust, credibility and authority to your website.  These metrics are heavily weighted when the search engines are deciding which websites belong in the top 10 results.  When competition is fierce, you'll want to make sure your website has a very high authority score to not only get you to the top, but to keep you there.
Competition Analysis
To know what it takes to get top 10 results, we must first know what the competition has done to get there.

We can easily obtain the "top 10 blueprint" for any search keyword, and break it down into measurable components.  With this information we know exactly what needs to be done in order to get your website standing strong in the top 10.
Page 1 Domination
Eliminate all your top 10 competition by ranking multiple web properties for your business. You may think about your Facebook, Linked In, or Twitter business pages as secondary profiles to support your business. But what you may not know is since those are also web properties, they can be ranked in any search engine along side your official business website. More importantly it's possible to rank multiple secondary business properties, giving you total domination of the first page search engine results.
Social Media Management
Social media management is quickly becoming a huge role in marketing any business online.  Facebook, LinkedIn & Twitter are as important to finding new customers as your website. They also play a huge role in how the search engines view your brand. If your current business website is linked to your social profiles, and your social profiles have a lot of followers and activity, your business will rank higher. These are called social signals, and if you do not have them, you are being left behind.
Companies Who Trust Position One Marketing